Minson Builders - Renovations and Alterations Specialists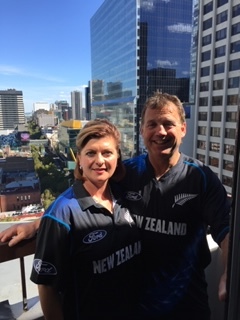 Hi, I'm Mark Minson and this is my wife Sara-Jane.
I've been building and updating homes in Hanmer Springs for over 20 years now (30 years overall experience in the NZ building and construction industry)
Myself and my team pride ourselves on listening to our clients and providing them with the best possible building solutions to achieve the outcomes they desire, whilst staying within their budget.
We have a genuine passion for building homes in this beautiful town we call home. We take great pride in our work and the results we produce.
We regularly work with a close group of high-quality sub-contractors and professionals so can confidently exceed your expectations and give you that "Wow" outcome.
I personally always ensure that your building work is completed to the highest of standards whilst always keeping you happy and informed throughout the entire process.
Renovations, alterations and in fact any building project can be a daunting experience . I understand this and you can rest assured we're here to guide and hold your hand every step of the way.
As well as being the most experienced building company in Hanmer Springs, we pride ourselves on being trustworthy.
We genuinely treat every home, renovation or alternation as if it were our own home
Whether you're looking to add an extra room or sleepout...create a deck...upgrade your kitchen or bathroom... we would love to help you realise your vision.
No matter what stage of planning you're at...how big or small the project...give me a call and I'll happily provide you with no-obligation advice, ideas and pricing.
Mark Minson
Owner and Quality Builder